Home
Find out how to Rent Wrens Nest.
Wrens Nest is a sanctuary where people from all walks of life can come to find peace, strength, and healing. With program and service offerings in yoga, psychotherapy, integrative medicine, nutrition, meditation, personal training, and general health, Wrens Nest can be your partner in developing and maintaining total wellness and balance of mind, body, and spirit.
Nestled in the mountains of Northern Georgia, Wrens Nest Center for Wellbeing sits on an acre of old farmland that has since been preserved into sprawling gardens and open space for wildlife. A new building was constructed in 2013-14 to house all Wrens Nest programs and services. This space provides private offices, a yoga studio that also serves as a multi-purpose space for large group events, a parlor for small group meetings and events, more intimate groups such as support groups and meetings, a fully-equipped kitchen, and a breezeway for outdoor events and art displays. Just beyond the building sits the Healing Advocate, an outdoor garden sculpture made from a lime green 1990 Volvo filled with medicinal plants that are dedicated to the memory of Dr. Martin "Marty" Michaels. Just past the Healing Advocate is an outdoor yoga platform, a stone labyrinth, and natural gardens, complete with nine raised beds. (Watch a video tour of The Healing Advocate.)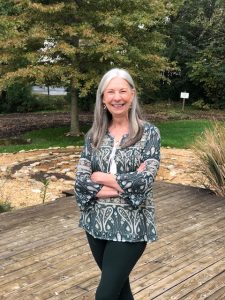 We invite you to join us and to make Wrens Nest your personal sanctuary. Together, we can continue the journey of seeking, stretching, and soaring.
Be our Friend! Like our Facebook page and keep up-to-date on Wrens Nest happenings! Follow us on Instagram @wrensnestcenter.
Mission Statement for Wrens Nest Center for Wellbeing

We are a center for wellbeing, seeking and soaring. Wrens Nest Center for Wellbeing offers services, classes and space for individuals and seeking wellness, balance and change through experiences that stretch the body, mind and soul. We exist to provide support and educational opportunities to nurture and facilitate growth.